Hand Crafted Leather Pouches
My husband has a pastime that he truly loves. He designs and hand crafts leather pouches for people. He likes to converse with his customers, friends or family members before he designs their pouch.
The picture below shows a fringed pouch with the leather neck strap that he made for me. Notice the cyrstals in the rocks above the pouch. He often add beads, silver charms, or sometimes even feathers to his pouches.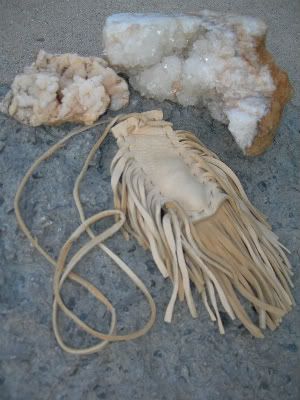 He really enjoys making these pouches.