Ever Wonder What Sells Best on Zazzle?
Zazzle is a fun custom design, print on demand , online shop. Having a shop on Zazzle is free. Shopkeepers can make their shop as unique as they are. It is also an addictive place to be. Just like Squidoo. If you are promoting your Zazzle shop, there is no better place to do that then here on Squidoo.

Personally I have wondered what product types do the best on Zazzle. I'm asking the questions here to see if we can all learn something and make our shops more productive. For those of you who don't have a Zazzle shop, maybe this can help for when you do get started. But if you are you ready to get started now, Join From Here!

This is a complete list of the Zazzle product types. Together, let's see which ones work out the best: Binders, Invitations, Letterhead, Stationery, T-Shirts , Photo Cards , Flyers. Rack Cards, Postage, Cards, Mugs, Calendars, Business Cards, Keds Shoes, Pet Clothing, Aprons, Bags, Bumper Stickers, Buttons, Embroidered Bags, Embroidered Hats, Embroidered Shirts, Hats, Keychains, Magnets, Mousepads, Photo Sculptures, Postcards, Posters, Skateboards, Stickers, Ties
In order to take the quiz, I invite you to join me at What Sells Best On Zazzle? This poll will calculate how many people sell greeting cards, how many sells mousepads and what doesn't sell. If we get enough people to take the poll, this will be helpful for all shopkeepers and those who are thinking about getting started.
Here are a few of the questions:
Have you sold any postcards ?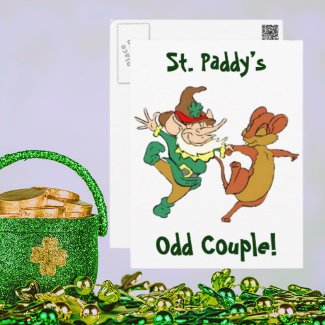 St. Paddy's Odd Couple
by
Sandyspider
View more
St. paddy Postcards
Have you sold any mousepads?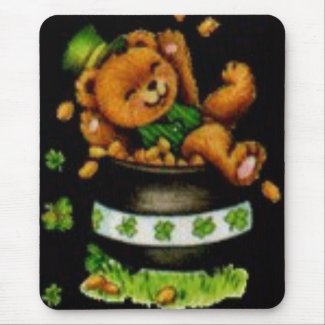 Pot of Bear by Sandyspider
Create custom mousemat on zazzle
Have you sold any greeting cards?
I think you get the idea of the poll. So head on over now to What Sells Best On Zazzle? This is open for everyone and don't forget to sign the guestbook. And if you like any of the products that I have shown here, just click on their links and images. You can see any of my Zazzle gifts from there too. Looking forward to see you there! Keep on Zazzling!