How to Make Homemade Brownies and Ditch Box Mixes Forever!
Make Delicious, Homemade Brownies With This Simple Recipe!
Want to make fudgey, mouth watering, homemade chocolate brownies? Have them from the mixing bowl to your oven and on the counter ready to eat in under an hour with this scrumptious recipe! All it takes is a few simple ingredients, and you'll have homemade brownies awaiting hungry mouths. Well, what are you waiting for? Scroll down for this recipe, and don't forget about the dark chocolate frosting that you see in the photo to the left (you'll find that here, too).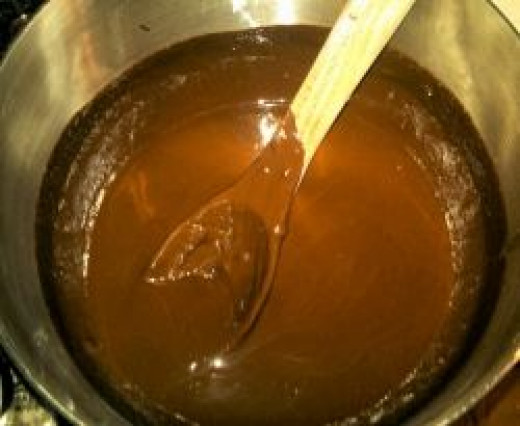 Ingredients & Directions for Homemade Brownies
Make these up in a snap with these easy directions!
For these brownies, set aside about 30 minutes prep time plus another 30 minutes roughly bake time. Here's what you'll need for these out-of-this-world recipe:
Ingredients:
1/3 cup softened butter
1 cup sugar
2 eggs
1 teaspoon vanilla
1/2 teaspoon salt
4 oz unsweetened baking chocolate
4 oz dark chocolate chips
1/2 cup white flour
(walnuts optional)
Directions:
1. Cream butter and sugar together. Mix in the eggs, salt, and vanilla.
2. Melt chocolate in a saucepan, then stir the previous mixture into the chocolate. Add the flour to the mix and blend until smooth. Add the nuts after if desired.
3. Grease an 8" pan and preheat the oven for 350 degrees F.
Bake for 20-25 minutes. Cool in the pan.
4. Frost with brownie frosting recipe if desired, then cut into squares. Frosting for this recipe works best when the brownies have cooled.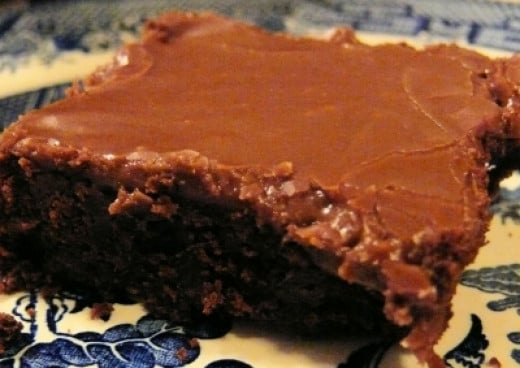 Prep time: 10 min
Cook time: 5 min
Ready in: 15 min
Yields: 9x13 brownie pan
Ingredients
4 oz unsweetened baking chocolate
1/3 cup butter
1/4 cup milk
3 cups powdered sugar
1 teaspooon vanilla
Instructions
On low heat, melt the chocolate with butter and milk. Stir until smooth, then remove from heat. Mix in the vanilla and sugar. Beat until spreadable and the chunks of sugar are dissolved into the frosting. An electric mixer will be more efficient at mixing the chunks.
The difference in taste is huge! You'll notice a big difference between boxed mixes and these tastier, more chocolatey originators.
Homemade Brownies: The Finished Product!